Meinl Hand Drum African Brown 12
$44.83
Description
Description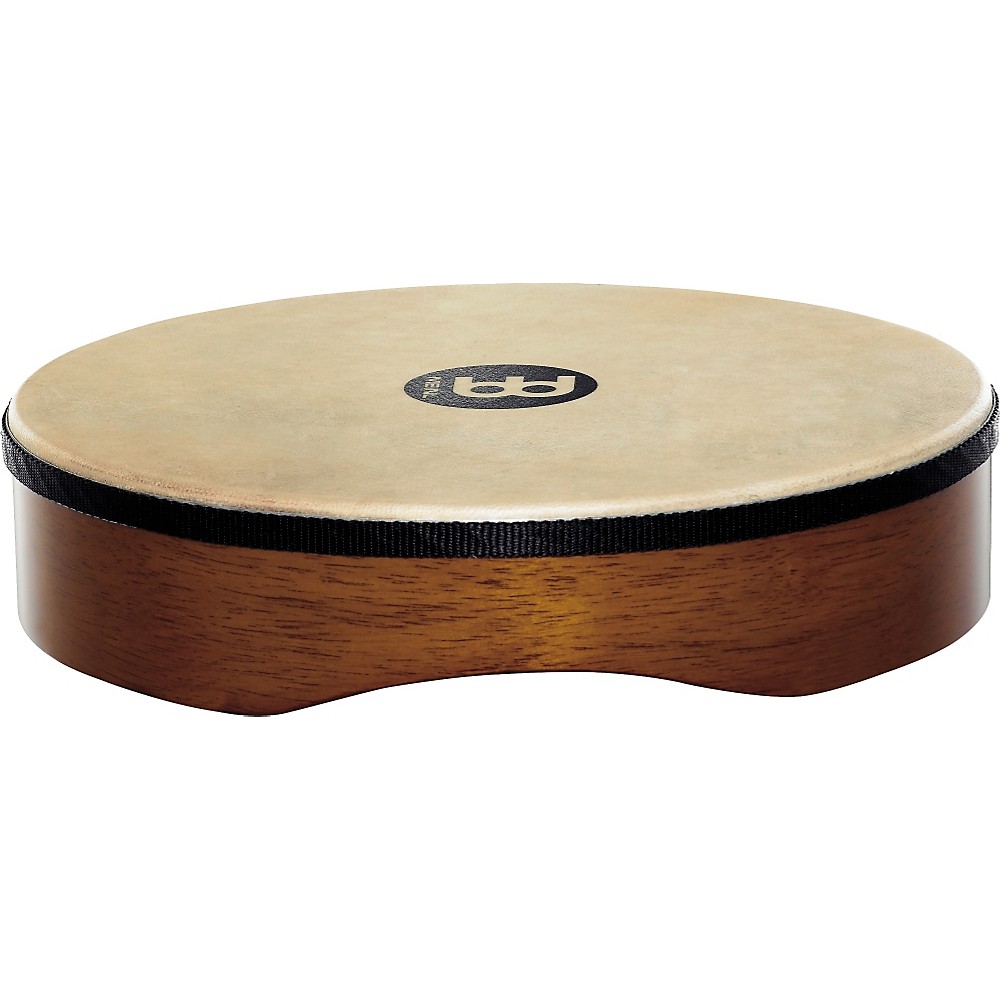 Meinl Hand Drum African Brown 12
African Brown 12
item# 1274115063305
New
The Meinl Hand Drums are equipped with the finest hand-selected goat heads. The scalloped frame guarantees a comfortable grip, which allows the fingers to apply pressure for bending a note. Their lightweight yet solid construction makes them perfect for unplugged situations and street percussion.
Shipping
Orders are generally shipped the following business day after payment is received. For example, if your order is placed AND paid for at 1 p.m. Eastern Time on Friday, Musicians Friend will ship it on Monday. We are only shipping eBay orders via standard ground shipping at this time (3-7 business days for delivery once the item leaves our warehouse)
Payment
We use eBay Managed Payments and accept the following forms of payment credit, debit, and gift cards, Apple Pay, Google Pay, PayPal, and PayPal Credit.
Sales Tax
We are required to collect sales tax on all orders, except those shipped to the following states: Alaska, Delaware, Montana, New Hampshire and Oregon.
Store Policies
If you're not satisfied, neither are we. If for any reason you're not completely satisfied with your purchase of a new item, simply return it in its original condition within 45 days of purchase (see exceptions below) and we'll give you a full refund. It's that simple. Returned items must be in original, brand-new condition, showing no signs of wear or use such as belt-buckle or pick scratches, scuffs, dings or scrapes on the instrument or collateral materials. Items must also include all original packaging, manuals, warrantees and accessories or your return may be subject to a return handling charge.
Your refund will be promptly processed upon successful evaluation of your returned item from our trained category professionals in 2-3 business days. Refunds are made for product value only, excluding shipping and handling charges. If you received Free Shipping on your order, the value of the uncharged shipping cost will be deducted from your refund.
Limitations and Exceptions
Returns of the following products must be made within 10 days of shipment – Stringed instruments priced at $1999.00 or more. The following products cannot be returned – Clearance items, Apple products, items identified as non-returnable, discontinued items, electronic software downloads, demo gear, vintage instruments, strings, reeds, computers, tubes, earbuds, earplugs, recorders, tin whistles, flutophones, "world" wind instruments, harmonicas, raw-frame speakers, drumheads, drumsticks, turntable cartridges, fog fluid, clothing/footwear, body jewelry, sheet music, cleaners, polishes and polishing cloths, software/soundware, books, CDs, DVD's, vinyl records, and videos.The following fees apply to Band & Orchestra returns – All returned woodwind and brass instruments incur a $10.00 sanitization fee. Returned bows are assessed a $4.00 restocking fee. Returned mouthpieces over $300 incur an $8.00 sanitization fee; the fee for mouthpieces under $300 is $4.00.
Should you decide to return your shipment, please follow the return steps printed on the back of your invoice and pack your return carefully to prevent damage in shipment. All returns must:
1. Include a Return Authorization Number; (Please contact us via eBay messages for an RA number)
2. Be in the original packaging complete with all collateral materials such as cases, straps, cables, care kits, certificates of authenticity, warranty cards, manuals, and any other materials that originally shipped with the instrument;
3. Be in brand-new condition, showing no signs of wear or use such as belt-buckle or pick scratches, scuffs, dings, or scrapes on the instrument or collateral materials.

African and Caribbean Cultures in one location
Recent Posts
Archives
Categories